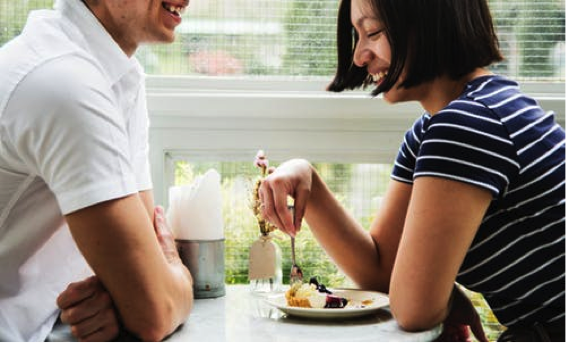 How To Communicate More With Your Spouse
June 25, 2019
/
/
Comments Off

on How To Communicate More With Your Spouse
Everything about relationships seems to come back to communication. There's the verbal, the non-verbal, the implied, the assumed, the implicit. And, if you're not paying attention, there are the proverbial ships that pass in the night. Learning how to communicate more with your spouse is the most important effort you can make to keep your marriage happy and secure. And the sooner you start, the more effortless your communication will feel.
Identify and support your spouse's communication style
Regardless of who's from what planet, it's no secret that men and women communicate differently. Men take turns, and women weave and overlap. Even body language differs between the sexes when communicating. And, contrary to popular opinion, men want to talk more than they do. Men crave intimate connection as much as women do.
If you want to learn how to communicate more with your spouse, embracing your different styles is an essential first step. It's all too easy to hold out for a mini version of yourself instead of recognizing, supporting, and promoting your spouse's communication style.
Focus on positive, affirming communication to establish emotional safety
Happy, healthy couples have a 5:1 ratio of positive to negative behaviors. Instead of complaining, yelling and getting angry, they validate, affirm, compliment, and express appreciation, and physical affection.
What does that have to do with figuring out how to communicate more with your spouse?
Everything, actually.
What it means is that happy couples look out for one another's heart. They make it safe for one another to be themselves, and welcome and encourage that unique expression. Happy couples demonstrate acceptance of one another's flaws, frailties, and quirks.
If you want to know how to communicate more with your spouse, start with safety. The silence between you may be a sign of fear — fear of judgment, fear of retribution, fear of rejection. If you are committed to protecting your partner's heart, you will make it clear that you're not there to judge or belittle anything said.
Make talking with your spouse a daily priority
Couples often overlook the essential ingredient of communication: devoting time to talking and making it a top priority. When both spouses are working, and especially if they have children, they may feel lucky to say hello at the end of the day. Instead, aim for twenty to thirty distraction-free minutes every day just for talking with your spouse.
When tough issues arise as they inevitably will, be mindful to carve out a specific time to talk, also, be wise and select the right time. Doing so is key to a successful outcome and affirms how much you value of your partner and your relationship. Talking about dicey matters when you're stressed, tired, or just plain busy is a recipe for disaster.
Once you have established safety and set aside time to talk, you can learn how to communicate more with your spouse by adding a few more practices.
What happens when someone leans in and delivers a litany of 'you' accusations? A wall goes up, right?
It's only natural to go on the defensive when blame and negativity come flying like bullets in your direction. The conversation goes nowhere, both parties inevitably feel beaten up, and the relationship is usually left lying wounded on the battlefield.
By focusing on what you have control of and expressing that in the form of 'I' statements, you make it safe for your partner to do the same. Now s/he doesn't have to defend against assumptions and blame, but can safely listen to your feelings and needs, and respond with self-accountability and compassion.
Active listening is the most critical tool for how to communicate more with your spouse.
Active listening is listening in a profoundly present way and avoiding the distraction of your emotions and crafting your response before you've heard all your partner has to say. It brings understanding in a way that enriches communication but inspires more of it. It is hands down the best way to deepen your connection.
Not feeling heard — genuinely, deeply heard — is one of the primary reasons couples stop talking, carry resentment, and eventually drift apart.
It should come as no surprise that therapists teach and model active listening. It's foundational to a client's safety and progress. And in a marriage retreat led by a husband-and-wife team, couples have the unique opportunity to learn this skill while observing it in use. When therapists are actively listening to their clients and one another, effective communication techniques are both taught and learned in an immersion-based way.
Listen without being defensive.
Defensiveness is the go-to reaction for many couples. Most people feel defensive when they feel under attack, whether real or perceived.
Your commitment in listening is to step into your spouse's heart and hear it — not only in words spoken but also in the feeling content evoked — and unmask the emotion that lies beneath the words.
Try to inhale and exhale gently if tension starts to rise within you. Remember that you are listening to your partner's experience of an event or situation and it will likely differ from yours. Listen like a "detective," and seek to love your partner more deeply by learning things that might be difficult or painful for them to share. (Hopefully, your spouse will be using 'I' statements and doing his/her part, too.)
Psychologists John Gottman and Janice Driver found correlational evidence that supports the relationship between "small talk" and "serious talk":
The mundane and often fleeting moments that a couple experiences in their every day lives may contribute to the health or deterioration of a relationship by serving as a foundation to major couple events such as conflict discussions and caring days.
Gotman and Driver's point is that playfulness, humor, and small talk can build a pattern of comfortable communication that steps to the plate when tough times arise.
Those "mundane moments" serve to develop communication and interpersonal habits in a relationship. You might think of them as dull, passing, or even insignificant. But in reality, they are creating a language style that works in your relationship. It's no different than how humans learn their language and thought patterns by growing up with specific parenting styles.
Share little experiences.
Learning how to communicate more with your spouse can be as simple as sharing more seemingly insignificant experiences. In the same way that small talk builds a conversation pattern, small experiences create a communication pattern. And you don't always need words to make them happen.
Make it a habit to touch as you pass in a room. Wink at one another when together in a group. Make fun rituals of daily routines. Save enough snow after shoveling to have a snowball fight on your way into the house. Dance to your favorite playlist from your dating days while you cook dinner together.
Make it up as you go along and enjoy one another. You are building a community of two, history, and goodwill. The soul of your relationship is taking notes.
Like anything worthwhile in life, healthy communication takes practice. By focusing on how to communicate more with your spouse, you inevitably learn how to communicate more effectively in a way that deepens your connection, too.
If you're interested in learning more about communicating with your spouse, visit our Blog or get a copy of our book. Curious about our services? Contact us to schedule a complimentary phone call, no strings attached.