Intro
Are you ready to truly understand yourself and your partner?
We know that each person brings a whole world of experiences, beliefs, expectations, and desires to a relationship. We've distilled these huge ideas into 4 main relational types (Red, Yellow, Blue, and Green) we call the Inner Relationship Fingerprint (IRF). Knowing which of these 4 types show up in your Fingerprint helps you understand what drives you in relationship so you can improve the health of your relationship.
how knowing our IRFs has helped our relationship
Here's how knowing each other's IRF types has helped our relationship thrive: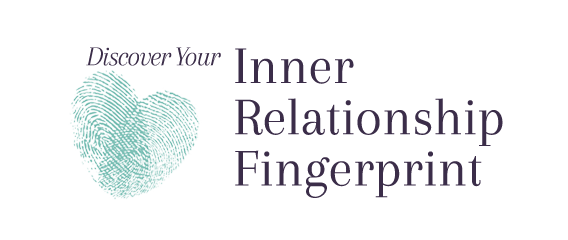 Jerry: Meg has a lot of red in her IRF — so she needs a lot of freedom, is driven by creativity, and prefers action to process. Knowing this about her makes it easier for me to give her the space and independence she needs and feel more comfortable with her intensity.
Meg: Jerry's IRF has a lot of blue — so in intimate relationship, he's interested in sharing everything with me and maintaining a balance of power. Knowing this about him, I make an effort to meet him in the middle and make space for collaborations.
In going through this couples counseling process, we've rediscovered ourselves and each other. We've sculpted a relationship we love. One that's happier than we ever thought possible. One that allows both of us to be our big, bad selves — together. One that has the space for honesty, conflict, and appreciation. One where we're free and connected.
Meg: Jerry is kindness and compassion personified. He's my 21st century gentleman, my Archangel Michael, my calm, stable redwood of a man. I love his humility, dignity, and grace under pressure. He's got genius emotional radar. He's taught me that I'm enough — just as I am.
Jerry: Meg is courageous, caring, and incredibly intelligent. I've watched her dig deep and use her own wide life experience to help others break through. She's the most tenacious, patient, authentic person I know. She's taught me to let go of fear and be more optimistic.
go
Now, I'm sure you're excited to find out your own Inner Relationship Fingerprint.
Examine for a moment the inside of one of your fingertips.
Do you see the intricate pattern of lines? Now imagine each line as a characteristic unique to you.
Need help deciding?
You
A distinctive constellation of
Needs and wants
Fears, hopes, dread, despair,
Attachment styles,
Delusions, dreams, appetites, thoughts, sensations, sensitivities,
Chemistry, DNA, body type, biorhythms,
Temperament, idiosyncrasies, habits, behaviors,
Strengths, weaknesses, talents, limitations, emotional intelligence,
Chaos, change, intimacy, solitude, emotionality,
Independence, dependence, interdependence,
Masculine, Feminine,
All creating
Your own Inner Relationship Fingerprint.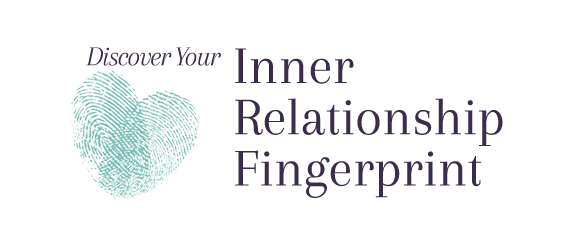 You are a unique layering of biology, biography, archetype, culture, and experience.
Together these form an intricate system of thoughts, beliefs, habits, feelings, and expectations about relationships. We call this wondrous pattern your Inner Relationship Fingerprint™ or "Fingerprint" or "IRF."
Like your own fingerprint, your IRF is the only one of its kind.
Your IRF influences your relationship experiences in both positive and negative ways. It can limit your capacity to form or sustain satisfying relationships. It operates outside your conscious awareness, which might explain why you act and react the way you do or why your relationship isn't working.
Button and link to quiz
Curious? Take our 80 question assessment. You will discover which of four distinct types best describes you, and get a general idea — the broad brushstrokes — of your fingerprint.
keep reading
Keep reading to learn more...
Your inner relationship fingerprint exerts an unconscious power on your relationship. Understanding this is critical to making sense of your relationship. It helps explain why people feel suffocated, stifled, trapped, or unloved and unappreciated, in their relationships and don't  understand why. It explains phenomena such as staying even when you're unhappy, extreme people pleasing, and the fear people have of telling each other what's really on their mind.
Many people feel pressured to change their personality or habits to make their partners happy. Others feel intimidated when their partners change, even for the better. Afraid to risk disconnection, they may distort or lose parts of themselves. These human tendencies make it difficult for a person to be true to himself while also keeping a partner happy.
Our theoretical model of the Inner Relationship Fingerprint ™  is the back bone of our approach in our individual and couples counseling and retreats. In a nutshell, we deconstruct your IRF to help you better understand yourself and your relationship patterns, problems and frustrations.
Couples benefit from gaining an awareness of their IRF, and by understanding its very personal and powerful impact. Let's face it: love is a messy game with no guarantees, yet love is also the most profound and satisfying experience in a lifetime. By becoming aware of your IRF, real and lasting change becomes possible, and with the ability to change, you increase your chances of relationship success. We see it happen every day.
Quiz
Ready now? Take our 80 question assessment. You will discover which of four distinct types best describes you, and get a general idea — the broad brushstrokes — of your fingerprint.