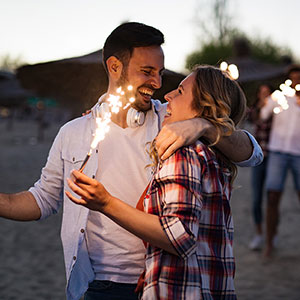 The Best Gift for Valentine's Day
February 14, 2019
/
/
Comments Off

on The Best Gift for Valentine's Day
Selecting a Valentine's Day card for your honey can be a tricky business, especially if anger and resentment have infiltrated your relationship.  A sweet, sentimental card will seem disingenuous and a humorous card will likely offend. What to do?  Chocolate may come to the rescue – but maybe, just maybe, you can give a more valuable gift.
Valentine's Day is a time when many feel a pang of disappointment. It reminds us of the fairy tale of everlasting passion and unchanging love. This is a myth that will never live up to the hype.  Movies, TV, and Harlequin novels promote the idealized romantic myth while making us feel like our relationship will never be good enough and robs us of happiness. The myth needs to be filed along with unicorns, Atlantis, and the Tooth Fairy.
In the real world, if you've been together for any length of time, like most people you've had your ups and downs, drag down fights, felt disconnected, and occasionally heart-broken. You have compromised, apologized, forgiven, and let go of anger and disappointment.
Creating a successful relationship is one of life's most significant challenges. Valentine's Day is an opportunity to take the time to recognize and appreciate the love that you share. It's a day to remember that we're all flawed – and more than anything else – desperately want to be accepted by our partner.  The gift of acceptance is far sweeter than chocolate.