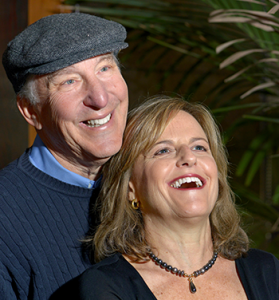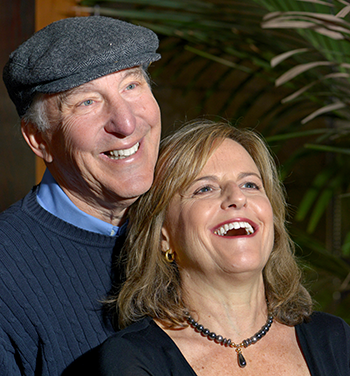 Do you wonder if your relationship is beyond help?
If you're struggling to stay in a relationship, on the brink of giving up, or feel stuck− you're in the perfect place – even if you wonder that you are beyond help, married the wrong person, or don't know what to do.
If you want to talk with us right away, call 603-828-3649. Or read on for more information.
In our private couples retreats, we help couples on the edge of divorce or struggling with relationship-shattering issues or that just need guidance to get back on track. We believe that you chose your partner for a reason and with guidance most problems can be resolved. We guide you in a way that honors your soul, encourages your heart, inspires your mind, and heals the inevitable wounds you suffered along the way.You will work with a married couple with expertise and who gets it. Our private couple-to-couple counseling retreats are for couples on the edge of divorce or struggling with relationship-shattering issues like overcoming infidelity, destructive dynamic, power struggles, blame-shame cycles, chronic anger, emotional abuse, withdrawal, fear and anxiety, depression, deceit, dishonesty, sex drive differences, lack of desire, addictions of all kinds, inability to resolve money, parenting, in-laws, and other issues.
You don't need to be at wit's end and looking for ways to save your marriage to work with us. In fact, the sooner you deal with your relationship challenges (and we all have them), the easier it is get back on track and stay there.
You won't find cookie-cutter models, generic formulas, or preachy, do it our way lessons, new age clichés, or blaming. Instead, we'll honor your unique desires, draw on our 40+ years of clinical experience, and show you the freedom to be yourself and be loved as you are.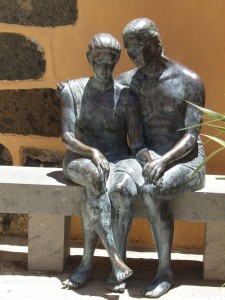 Nothing is worse than prolonged misery. It sinks into your bones and feels heavy and oppressive.
Do you feel burdened and hopeless + forget who you really are and why you are together?
Do you feel angry, frustrated, and hopeless about your relationship?
Are you stuck in a bad place even though you've tried everything, even traditional couples counseling or couples therapy?
Contact us to set up a free consultation

What makes our private couples counseling retreats unique?
In our couple-to-couple counseling retreat, we meet you where you are with our decades of experience, diverse backgrounds, a practical approach, and compassionate listening. We'll crack the hidden dynamic that blocks your happiness and point you in the direction you want to go.
When you work with a couple, you bypass the three's a crowd, odd person out phenomenon that often leads to couples vying to garner favor with the therapist. (A waste of your time and energy.)
Your relationship is explored through the lens of both a masculine and feminine perspective. Our reactions are not always predictable or consistent with traditional gender lines. Heterosexual couples find the freedom to question or step outside cultural gender boxes, especially the ones of their own making.
Our fluid view and experience of gender is one aspect of our work that makes our same-sex couples counseling effective. We see gender as a continuum along a line with masculine and feminine at either end.
Our Relationship Fingerprint assessment explores your unique relationship values, beliefs, and expectations.
What's the result of our exploration together?
Transformative. Couples who started out sitting on opposite ends of the couch, with arms and legs crossed, folded into themselves, gradually move closer and turn toward each other.  Hands clasp, a shoulder, a cheek is gently stroked. Couples look into each other's eyes and see each other in a new light. We witness sweet relief cross and soften their faces and their bodies unfold as tension dissolves. Voices lose their harsh, angry edge, and then soften. We feel the change. It is palpable. Visceral. Couples lean-in to the beauty of their re-creation.
Read What Couples Say
Thank you both again and thank you Mary Ellen to your feminine sensitivity toward me. This is what I will always remember about you. You both are doing an important job of helping to keep marriages together and you are very much appreciated.
We had worked with several couples therapists (as well as individual ones). Our experience with you felt totally different and marvelously refreshing in that there was no time to ruminate endlessly on "the problems" but a need to get on with the solutions.
You wanna fly, you got to give up the shit that weighs you down. –Toni Morrison